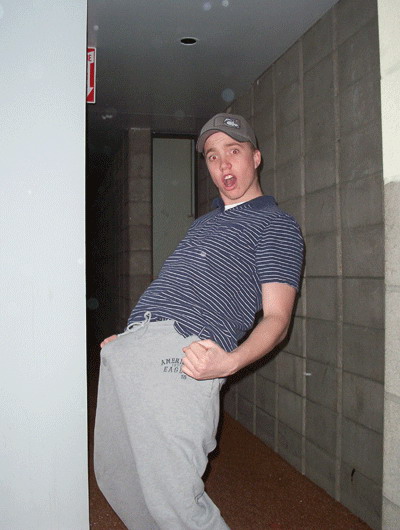 A league source said Tuesday in Toronto that Dany Heatley will be traded to the San Jose Sharks "in the next two days".
Stay tuned. ~ Don Brennan, OTP
The next 48 hours could get crazy around here....so crazy that Eklund from actually wrote something funny:
Heatley himself is actually in Toronto (hmmm) today to speak at a Canadian Hockey Summit at Toronto's Westin Harbour Castle Hotel put together by The One Goal Association. Heatley is not manning up and speaking of the last two months, but rather will speak on his experiences growing up and playing hockey in Canada and how you too kids can turn shinny on the ponds in beautiful Alberta into an enormous lucrative contract with a no-trade clause...then demand a trade because you don't like your coach only to finally refuse to return to the ponds in beautiful Alberta that got your your start in youth hockey...yes, Dany Heatley, you stay classy.
I'd tell the media in Toronto to stay classy too but I don't care anymore. The fact that Dany's making a public appearance probably reflects that a deal is close, so what the hell. Go for it guys. Bombard the selfish asshole like paparrazi and make the 16th best player in the NHL (according to Fanhouse) sweat it out a little...
Elliott Terms Revealed
According to Garrioch, the Sens signed Elliott to a 2-year $1.7M deal with an annual cap hit of only 850k -- 150k less than was rumoured. For a goalie who could find himself playing in a lot of games if Pascal Leclaire suffers another injury, it's great cap value for the sophomore.